Call Augmented Living Lab
La Call ha l'obiettivo di selezionare soluzioni tecnologiche innovative al fine di ridisegnare il concetto del Living insieme a innovatori e startup, per sviluppare POC (Proof Of Concept)/Prototipi con il supporto di aziende leader di settore.

Candida la tua soluzione innovativa e sviluppa il tuo potenziale.
The Call aims to select innovative technologies with the goal to redesign the Living Lab concept, together with innovators and startups, and develop PoC (Proof of Concept) / Prototypes with the support of leading industry partners.

Submit your solution and increase your potential.
4 aree di innovazione
4 areas of innovation
Stiamo cercando soluzioni da implementare nelle seguenti aree di innovazione:
We are looking for solutions to be implemented within the following innovation areas
Augmented spaces

Gli spazi diventano inclusivi, adattivi e sostenibili attraverso nuove soluzioni tecnologiche innovative, con l'obiettivo di ridisegnare il concetto di Living.
Spaces become inclusive, adaptive and sustainable through new innovative technological solutions, aiming to redesign the concept of Living.
Smart
furniture

Gli arredi diventano digitali, intelligenti, in grado di trasformarsi ed adattarsi a diverse circostanze e modi di vivere degli utenti, integrando soluzioni tecnologiche innovative.
Furniture becomes digital, smart, able to transform and adapt to different circumstances and ways of living, integrating innovative technological solutions.
Smart
data

I dati raccolti tramite soluzioni tecnologiche integrate agli ambienti e ai prodotti del Living diventano fondamentali per lo sviluppo di nuove soluzioni orientate al benessere dell'utente finale.
Data collected through integrated technology solutions with Living environments and products become crucial for the development of new solutions oriented toward end-user well-being.
Innovative services

Soluzioni tecnologiche innovative in grado di ridisegnare il concetto di Living attraverso l'offerta di nuovi servizi o modelli di business.
Innovative technological solutions that can redesign the concept of Living through the provision of new services or business models.
Opportunità di sperimentazione
Experimentation opportunities
In collaborazione con le aziende partecipanti, sono state definite alcune possibili applicazioni di soluzioni tecnologiche innovative a diversi contesti abitativi.
In collaboration with participating partners, some possible applications of innovative technology solutions to different living contexts were defined
La cucina
del futuro
Kitchen of
the future
Il gruppo Würth, leader mondiale nella distribuzione di prodotti per gli artigiani del settore arredo, è alla continua ricerca di soluzioni innovative a supporto delle attività dei suoi clienti.

Il progetto "Cucina del futuro" rappresenta un'importante opportunità per innovare uno dei contesti chiave della cultura italiana. Tra le tematiche da esplorare rientrano il concept della dispensa smart, che mette in relazione il food storage con i consumi e la trasformabiltà e adattabilità dell'ambiante cucina a seconda delle esigenze, con un'attenzione particolare ai materiali e alla loro sostenibilità.
Würth Group, the world's leading distributor of products for artisans in the furniture industry, is constantly seeking innovative solutions to support its customers' businesses.

The "Kitchen of the Future" project represents an important opportunity to innovate one of the key contexts of Italian culture. Among the themes to be explored are the smart pantry concept, which relates food storage to consumption, and the transformability and adaptability of the kitchen environment according to needs, with a focus on materials and their sustainability.
Le challenge
The challenges
A partire dalle quattro aree di innovazione sono state individuate le seguenti sfide per le quali candidare le soluzioni innovative di Augmented Living.
From the four innovation areas, the following challenges were identified for which innovative Augmented Living solutions should be candidates.
Interactivity

Dialogo e collaborazione fra le persone e l'habitat in cui vivono.
Dialogue and collaboration between people and the habitat in which they live.
Progettare ambienti, spazi e arredi interconnessi in grado di registrare e scambiarsi dati.
Design interconnected environments, spaces, and furnishings that can monitor and exchange data.
Combinare la dimensione fisica e quella digitale per creare un nuovo tipo di interazione con l'ambiente.
Combine the physical and digital dimensions to create a new form of interaction with the environment.
Raccogliere dati per analizzare il comportamento dei consumatori, per migliorare la progettazione degli spazi e l'esperienza utente.
Collect data to analyze consumer behavior to improve space design and user experience.
Trasformability

Evoluzione, adattabilità degli habitat alle esigenze mutevoli delle persone.
Evolution, adaptability of habitats to the changing needs of people.
Progettare arredi a partire da unità base indipendenti che possano essere integrate in diversi prodotti.
Design furniture from stand-alone basic units that can be integrated into different products.
Arredi trasformabili e capaci di adattarsi alle esigenze dei consumatori.
Design transformable furniture that can adapt to the needs of consumers.
Progettare arredi e spazi mettendo al centro l'utente, con l'obiettivo di migliorare la user experience.
Design furniture and spaces approaching user centricity logic, with the goal of improving the user experience.
Sustainability

Ottimizzazione di spazi e processi, circolarità, riduzione dell' impatto ambientale.
Optimize spaces and processes, circularity, reduction of environmental impact.
Aumentare la connessione dell'uomo con l'ambiente, attraverso l'inserimento di elementi naturali negli spazi.
Increase human connection with the environment through the inclusion of natural elements in spaces.
Progettare ambienti, spazi e arredi che mettano al centro il benessere delle persone che li vivono.
Design environments, spaces, and furniture that put the well-being of the people in the center.
Ambienti, spazi e arredi che rispettino l'ambiente, progettati seguendo i principi del design sostenibile.
Create spaces and furniture that respect the environment, designed following the principles of sustainable design.
Community

Creazione di spazi comuni in contesti urbani, condominiali e familiari per la condivisione di momenti sociali.
Creation of communal spaces in urban, condominium and family settings for sharing social moments.
Ambienti e spazi che rispondano alle esigenze di un pubblico più vasto possibile, senza esclusione di categorie.
Design environments and spaces that meet the needs of the widest possible audience, without exclusion of categories.
Progettare ambienti e spazi che possano essere condivisi da diversi gruppi di persone, creando occasioni di scambio.
Design environments and spaces that can be shared by different groups of people, creating opportunities for exchange.
Creare soluzioni abitative organizzate in modo da poter offrire agli inquilini diversi spazi condivisi.
Create living solutions organized in such a way that tenants can be offered different common spaces.
Chi può partecipare

Who can participate

Designer, architetti
e creativi
Designer &
Architecture
& Engineering studios
PMI
innovative
Innovative Small
Medium Enterprises
Corporate e
partner industriali
Company and
industry partners
Perchè partecipare

Why participate

---
Ho un'idea innovativa legata
all'Augmented Living
I have an innovative idea related to Augmented Living
Sei una startup, uno studio di design o una realtà che vuole trasformare il settore dell'Augmented Living attraverso la sua soluzione innovativa?
Are you a startup, a design studio, or a company looking to transform the Augmented Living industry through your innovative solution?
---
Vuoi diventare partner del Lab e far parte dell'ecosistema dell'Augmented Living?
Do you want to become partner of the lab and joint the Augmented Living ecosystem?
Ti aiutiamo noi a definire il perimetro delle tue esigenze ed opportunità di business sfruttando l'Augmented Living.
We help you define the scope of your business needs and opportunities by leveraging on Augmented Living
Il programma
The journey
---
---
03/03
Apertura Call
Call opening
Il 3 marzo si apre la raccolta delle candidature dei diversi soggetti interessati a prendere parte all'iniziativa. La call resterà aperta per 60 giorni.
The call for submission for those interested in taking part in the initiative opens on March 3rd. The call remains open for 60 days.
---
18-23/04
Pitch al Salone del Mobile
Salone del Mobile Pitch
Dal 18 al 23 aprile ci sarà la possibilità per i candidati alla Call di tenere delle Pitch Session al Salone del Mobile.
From April 18th to the 23rd there will be the possibility for the Call applicants to Pitch during the Salone del Mobile.
---
31/05
Chiusura Call
Call closing
Il 31 maggio 2023 chiude la raccolta delle candidature.
The Call will end on May 31st, 2023.
---
07/06
Selezione e comunicazione
Selection and communication
Dall'1 al 7 giugno 2023 avviene la selezione delle candidature ricevute e la comunicazione delle startup e PMI innovative che prenderanno parte al DemoDay.
From June 1st to the 5th it will take place the selection and communication of the startups and innovative SMEs that will be invited at the DemoDay.
---
21/06
DemoDay
Il 21 giugno 2023 si tiene il DemoDay durante il quale verranno presentate con un pitch le soluzioni selezionate e identificate quelle che accederanno alla fase di sviluppo dei PoC.
DemoDay will be held on June 21st, to present the selected solutions with a pitch and choose who will enter the development phase of the PoC.
---
06-10/2023
Workshop
Tra giugno e ottobre si terranno 4 Workshop guidati da esperti per l'elaborazione e lo sviluppo dei PoC in collaborazione con le aziende partner della Call.
Between June and October, 4 Workshops will be held, led by experts, for the elaboration and development of PoCs in collaboration with partner companies of the Call.
---
30/11
Presentazione risultati
Results presentation
Entro fine novembre i risultati dei Workshop saranno presentati ad una platea di stakeholder delle Industry interessate dalla call.
By the end of November, the results of the Workshops will be presented to an audience of stakeholders from the industries involved in the call.
Designtech sarà protagonista del Salone del Mobile 2023, creando il primo spazio totalmente dedicato all'innovazione tecnologica che unisce aziende e startup tech all'interno dell'evento internazionale più importante per i settori design e arredamento.

Nei 400 mq destinati a Designtech, nel cuore del padiglione 18, sorgerà un Innovation Theater con zone meeting e aree espositive dedicate a startup e scaleup. Keynote speaker animeranno lo stage attraverso talk e pitch session che tratteranno tematiche di innovazione disruptive rilevanti per il settore.

Le realtà che applicheranno alla Call avranno l'opportunità di tenere una Pitch Session al Salone del Mobile, esponendosi ad una audience altamente qualificata.
Designtech will take center stage at Salone del Mobile 2023, creating the first space totally dedicated to technological innovation that unites companies and tech startups within the most important international event for the design and furniture sectors.

In the 400 square meters allocated to Designtech, in the heart of Hall 18, will be an Innovation Theater with meeting and exhibition areas dedicated to startups and scaleups. Keynote speakers will enliven the stage through talks and pitch sessions covering disruptive innovation topics relevant to the sector.

Companies that apply to the Call will have the opportunity to hold a Pitch Session at Salone del Mobile, exposing themselves to a highly qualified audience.
---
Ho un'idea innovativa legata all'Augmented Living
I have an innovative idea related to Augmented Living
Perchè partecipare
Why participate
Sei una startup, uno studio di design o una PMI che vuole accelerare l'adozione dell'Augmented Living attraverso la sua soluzione innovativa?
Approfondisci i vantaggi e le opportunità rivolte ai member della nostra community.
Are you a startup, design studio or small medium enterprise looking to accelerate the adoption of Augmented Living through your innovative solution?
Learn more about the benefits and opportunities given to the members of our community.
Opportunità

Opportunities

I partecipanti saranno esposti ad una platea di soggetti leader nel settore Real Estate, Interior Design e Product Design che potranno offrire accesso ad una potenziale pipeline di progetti di grande rilievo.
Participants will be exposed to an audience of leading players in Construction, Interior Design and Product Design who can offer access to a potential pipeline of major projects.
Ecosistema

Ecosystem

Entra a far parte di una community di designer, makers, startup e aziende di settore pronti a condividere know-how e assicurare commitment verso la ricerca e lo sviluppo di soluzioni innovative e tecnologiche.
Join a community of designers, makers, startups and industry companies ready to share know-how and ensure commitment to research and development of innovative and technological solutions.
Innovazione e trasformazione

Innovation and transformation

Prendi parte al processo di innovazione e trasformazione degli habitat e delle città del futuro.
Take part in the process of innovation and transformation of future habitats and cities.
Collaborazione

Collaboration

Partecipa alla creazione, progettazione e realizzazione di diversi PoC in modalità collaborativa con aziende leader nello sviluppo, progettazione, costruzione di spazi aumentati.
Participates in the creation, design and implementation of several PoCs in collaborative mode with leading companies in the development, design, construction of augmented spaces.
Come
partecipare
How to
participate
Rispondi alle sfide connesse al contesto di riferimento candidando la tua soluzione
Respond to the challenges related to the reference context by submitting your solution
Partnership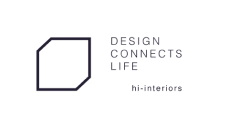 Diventa partner del Lab
Become a Lab partner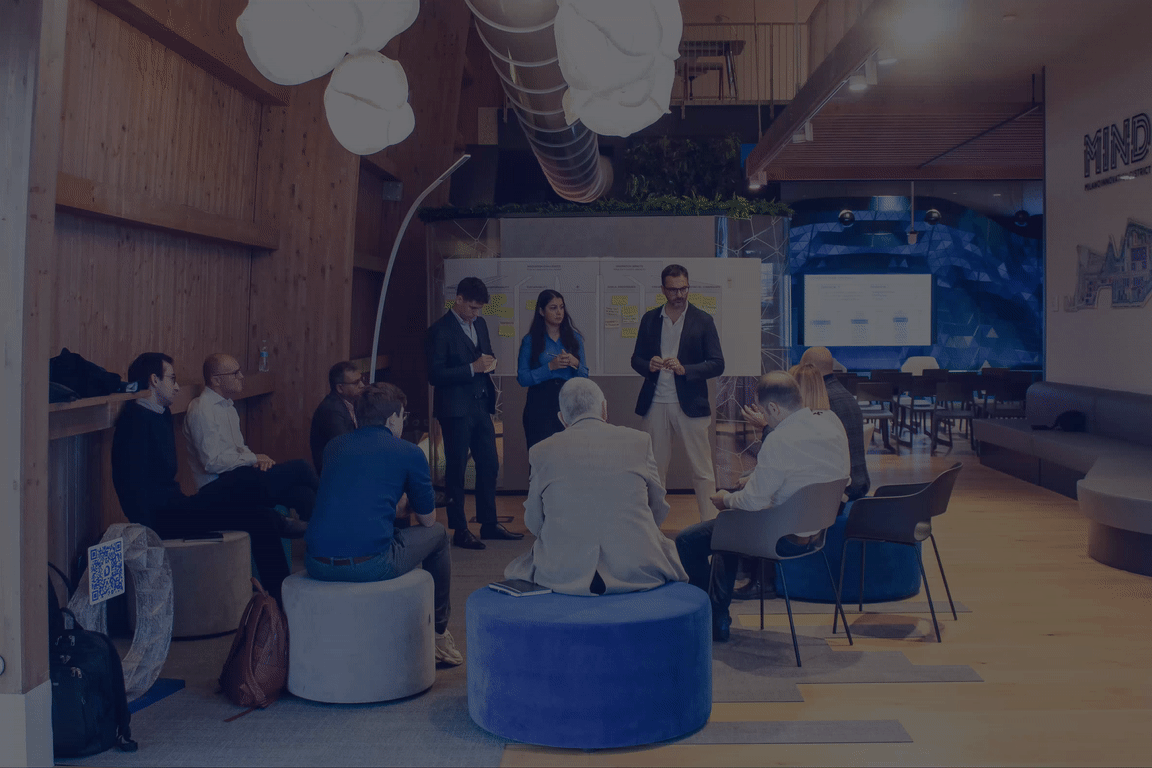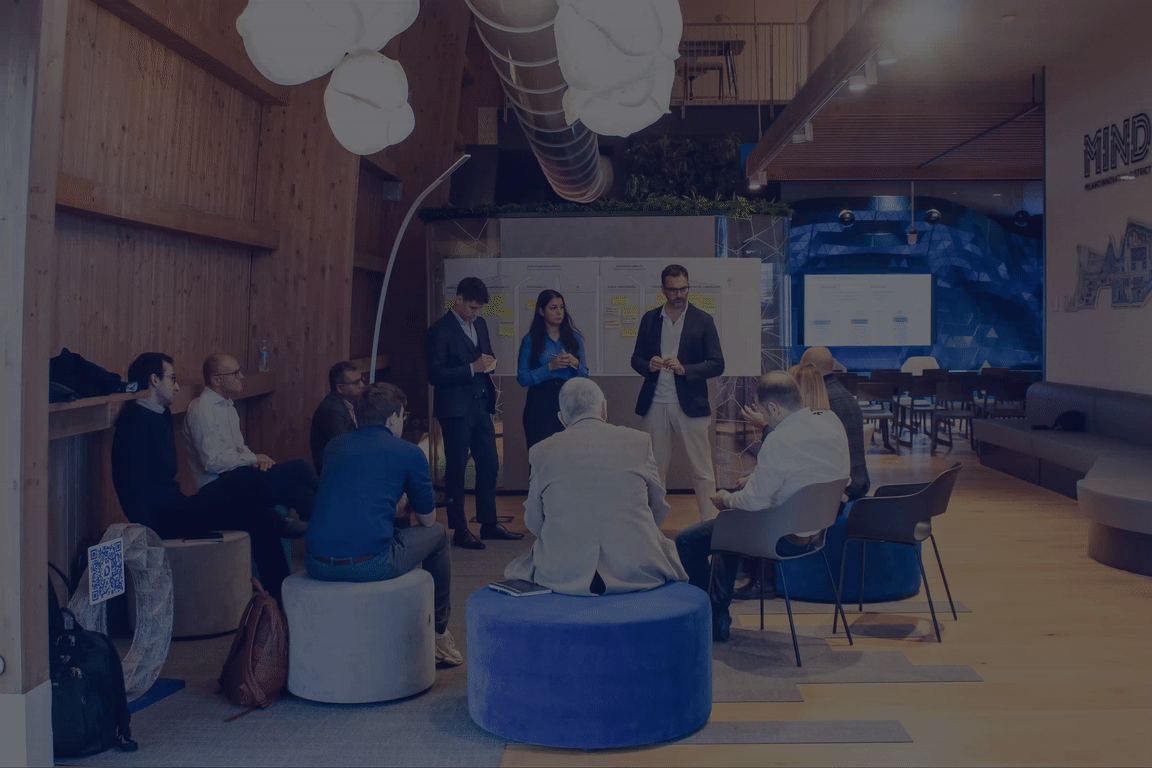 ORGANIZZATO DA:
ORGANIZED BY:

IN COLLABORAZIONE CON:
IN COLLABORATION WITH: